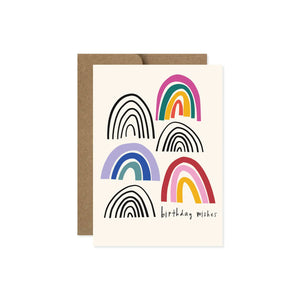 Celebrate your favorite person with this artistic birthday greeting card! It features exclusive Design Design artwork—an illustrated pattern of rainbows with handwritten typography. It''s the perfect way to send a heartwarming birthday message!
Front of Card: birthday wishes
Inside Card Text: May this year be full of adventures and good luck! Happy Birthday!