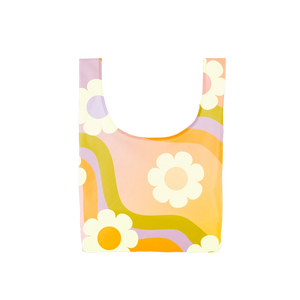 Made of a rip, tear, and life-proof material. She's cute, she's foldable, and has so many uses! Good for a trip to the market, for a picnic at the park, or even to tie up your lunch for a normal day at the office. PLUS, she folds into a neat little pouch so you can literally take her anywhere without taking up a lot of space when not in use.
20.375" W x 25.875" H x 5" D

Ripstop nylon
Folds up into an internal pocket.